Even the nocturnal aren't safe from Texan weather and insect hell
I know, i know, all these promises of an update and it never comes…i am sorry, really. But drivin' back to houston, rekindling old friendships, roadtrips, a birthday, and a job at a recording studio have kept me from trackin' those last couple radio sets and blogging about new music. Oh well maybe with a new sidekick 3 i can become the complete blogwhore and keep you amigos in the know about what i'm grooving to. All i can say, is this weekend i will be home and plan on fixing up charlie.la while i hope to learn Avid Express Pro and work on uclaradio.com simultaneously :-p hah. Ooh by the way, just got new records in…finally got the vinyls of shit i've been lusting up to a year for:
DJ Dan & Hatiras – Baked from Scratch
Mike Balance – Rhythm and Groove EP
Deepsky feat Cass Fox – Little Bird
DJ Dan – Bam (autographed!)
Denis the Menace pres. Tube 6 – Funkadelic
Trademarq – The Neighborhood EP (Coconut Lamp!!!)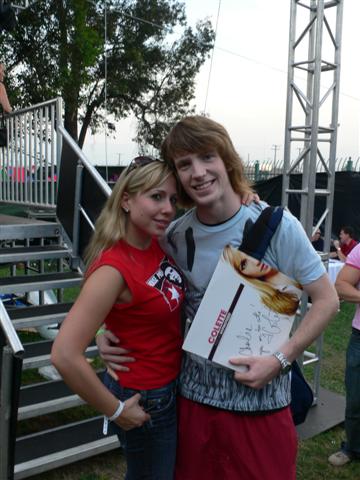 jesus was the Electric Daisy Carnival amazing…ended up getting records signed by Collette, Mark Farina, Dieselboy, and Ferry Corsten…i'll post an album online soon, facebook's got one up ahora.
Houston just pales in comparison, however I was quite engaged with some funky beats a local named Amanda Robinson before Derrick Carter…she said she'd give me a little interview but alas, I am disgusted that I haven't even sent her an email…i most definitely will do so before I leave.